113 days (one in a tent and ten in a hotel) – 14,000 miles / 22.400 km – 860 gallons / 3270L of gas – 29 gallons / 110 L of coffee – one break down – 14 National Parks – 3974 pictures (…trigger happy …)
As you can guess we are now back in San Ramon and the trip has reached its end.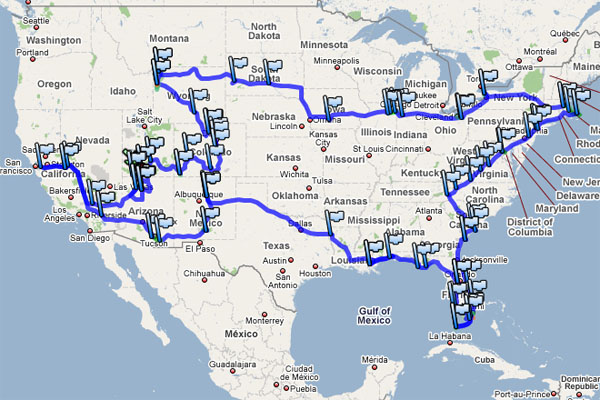 We left from Saguaro National Park, in Arizona, via Joshua Tree NP and Yosemite NP. These are two of Sabine's favorite parks (and I like them, too), so we thought it was appropriate that we took this route as the road "home" to the Bay Area.