Since early January there had been rumors that Endomondo, the training log app and website was being sold. Yesterday a deal was apparently made and Endomondo is sold to , a sports apparel manufacturer.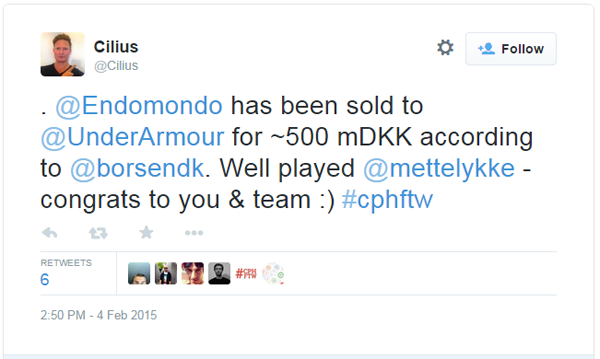 I sincerely wish Mette and hopefully a bunch of others who made a sizable chunk of money congratulation. It's certainly well deserved.

Now the real reason I write this is because I'm a frequent user of Endomondo for tracking my running. I've been running, and tracking my running on paper, in notepad and in other online running logs, since 1988, and a few years ago my choice of tool fell on Endomondo. It had a nice web site with a good map view of the route. A simple historical list and an app I could use to track my time/run. Nice. It certainly had issue – like you can't trim a run if you stop the watch too late or you can't delete GPS point if they are out of wack (see image below – I can't fly over the canyon). They did never add a way to mark a run as "regular/interval/race/younameit" or even track the milage in your shoes. Small things which would make the life as a user easy.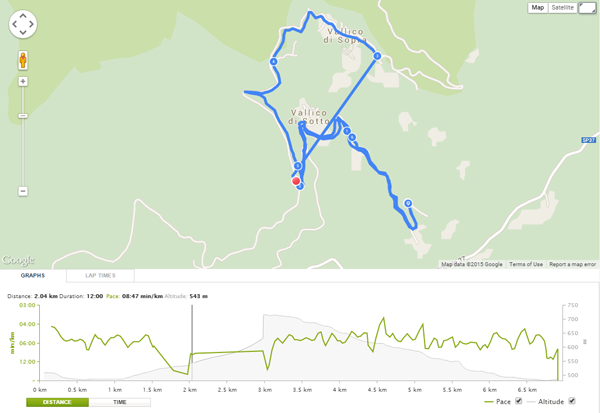 What I was wondering all the way from the first rumors and until pretty much today was, would the sale make these user driven features come faster than it would on their own. Now for all fairness I should say that I've not done much to make their life easier. I freeload. I use the free app on the phone and use the free web service. No cost on my side. I had several times looked to see what would make me pay – the ability to edit routes, as said above and a good "take out" feature (your information is locked in Endomondo, you can export one run at the time sigh).
With the sale and the fact that Under Armor also bought MyFitnessPal as at the same time and MapMyFitness last year, I'll not put my hopes up high. They don't look like they are going to help push the end user features helping to easy the daily use. They may add more training features, but that may well push ease of use features down the slope.
Maybe it's time to go looking again 🙂